Valve Repair and Automation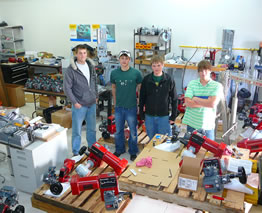 NIC Services repair facility located in Fort Collins, Colorado utilizes factory trained service technicians in the repair and automation of control valves manufactured by Masoneilan, Fisher, Metso and Valtek.  As automation specialists we have experience mounting and calibration Fisher DVC-6000, Masoneilan SVI 2 AP , Valtek XL and many other manufacturer's SMART positioners.  Part of NIC Services Quality Management System include the utilization of ValvKeep® ; a valve management and maintenance program.  Some of the benefits gained by using this software include:
Simplifies the requirement to have detailed inspection and test documentation.
Immediate, 24/7 access to all critical valve data via a secure Internet portal
Ability to identify trends in valve operation and maintenance that may allow lengthening of repair/test intervals based on "prior operating experience"
Problem valves are easily identified by trend analysis
Assists in troubleshooting problem valves by highlighting specific valve repair history
Automates equipment reports; harmonizes reporting formats.
Provides complete visibility into the repair process, from start to finish.
Helps to manage parts and spare valve inventories
Provides a very effective planning tool for maintenance planning and scheduling
The data provided by ValvKeep® is exportable and ready to use in other software applications
Data Acquisition and Control Solutions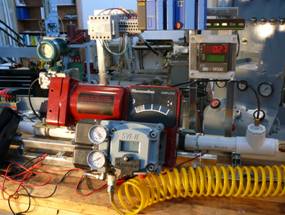 NIC Services, Inc provides control solutions and monitoring systems for the process control industry:
Utilizing PLC's for process control (mounted in enclosures with customized graphic panels
Displaying and trending data from field devices through a data acquisition network
Building and programming SIL 1 explosion proof monitoring systems
Designing and constructing Wireless Systems for remote monitoring or control.
Instrument Calibration Services
NIC Services, Inc provides instrument and valve calibrating service for the process control industry.  Additional services include detailed documentation packages (Providing ISA-TR20.00.01 Specification Forms for Field Devices) and Auto Cad Drawings.
Yokogawa Certified Technician Support
NIC Services, Inc has Authorized Yokogawa Service Specialists on staff for Field Instruments and Analytical Products.