Serving your industry
Northwest Instruments and Controls was incorporated in 1992 as an exclusive manufacture representative of process control equipment for the states of Colorado, Montana, Wyoming and New Mexico as well as El Paso, Texas. We pride ourselves with excellent customer service, quality products, a highly trained sales staff, and the ability to provide complete engineered solutions. Our traditional markets include Power, A&E's, Oil and Gas, Refining, Pharmaceutical/Biotech, Water/Wastewater and Brewing.
ROTAMASS Total Insight
Introducing ROTAMASS Total Insight
To facilitate optimal processes and increase the efficiency of personnel, Yokogawa has placed a strong focus on simplifying fundamental operating concepts with Total Insight.
Yokogawa 3D CAD Models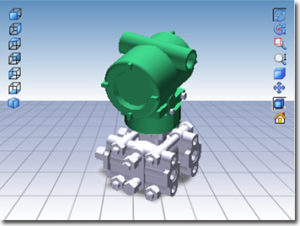 2D & 3D CAD drawings with dimensions for Yokogawa Pressure Transmitters and Temperature Transmitters.